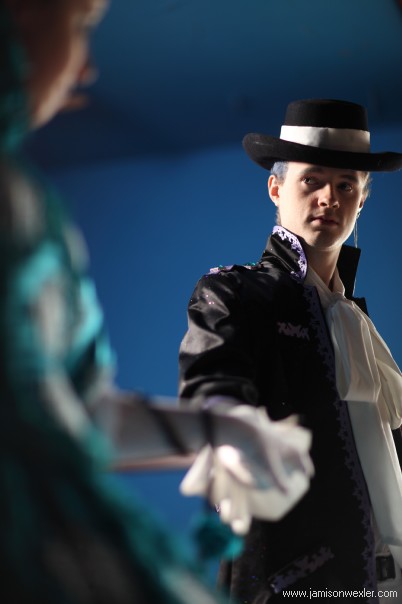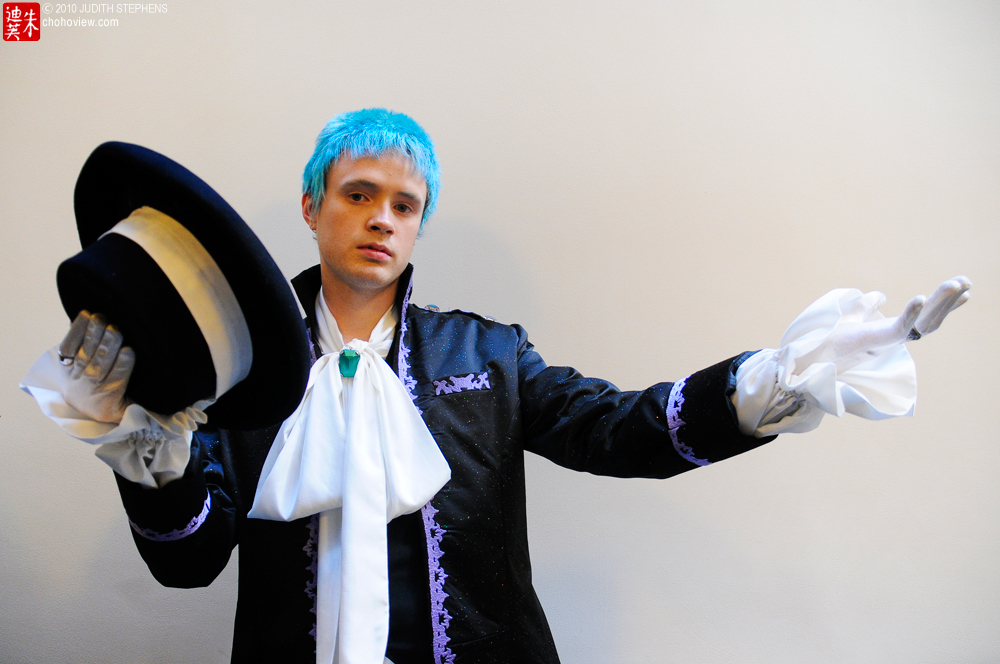 George Koizumi from Paradise Kiss
This costume was made to go along with my runway Yukari costume. The character George wears this outfit at the same time Yukari wears the green beaded gown.
Construction
Hat
The hat was a gaucho hat we bought on Ebay and painted black and added the white band.
Wig
The wig was styled and colored by Sweet~Pea, the Isabella in our Parakiss group!
Shirt
The shirt was an altered men's costume pattern and its made out of a slightly shiny white polyester material. It has a center front placket, a long tie in the front, and ruffled sleeves.
Vest
We had already, and changed out the buttons to SHINY DISCO BUTTONS.
Jacket
The jacket was made from an altered costume pattern. I drafted the cuffs, collars and all the welt pockets. The jacket has hand made built in shoulder pads, chest pieces and sleeve heads. It's fully lined, has a back vent and has four functioning welt pockets. The outer material is a glitter casa satin. All the trimming on the jacket was done by free motion embroidery on my straight stitch machine. It took about 30 hours just to do the trim! Unfortunately it made the satin pucker a bit :(
Accessories
The brooch was a pendant that I painted. We made the jewelry from various findings and we bought the rings. His gloves were a pair I had in my stash. The pants were from JC Penny.