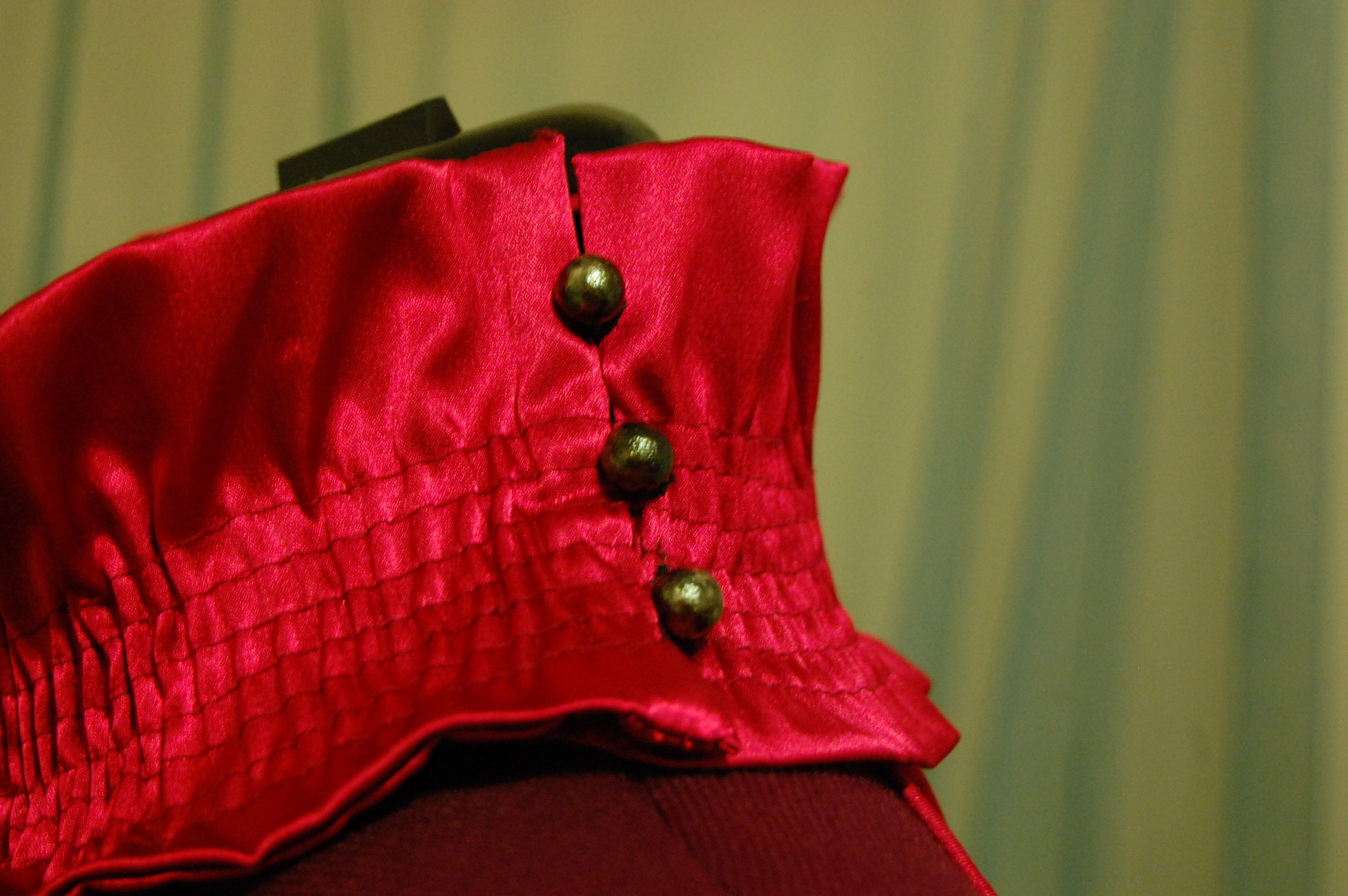 Hummingbird
This was the first new gown created for The Launch at Boston Fashion Week. I knew right away that I wanted to create a high collared top to reflect the ruby throat on a hummingbird. Everything else just kind of came naturally.
Construction
Shirt
The top is a stretch poly satin and has a shirred neckband that fastens with pearl buttons on the side. It also has an invisible side zip.
Skirt
The skirt is made out of a matte poly satin and has a built in black tulle petticoat under the bottom half. The skirt features contoured panels with satin X's down the front and back of the dress. It is lined and zips up the side.
Photos were taken by Daniel Gagnon. The jewelry was provided by House of Cach and hair and make up by Jeremy Stone.