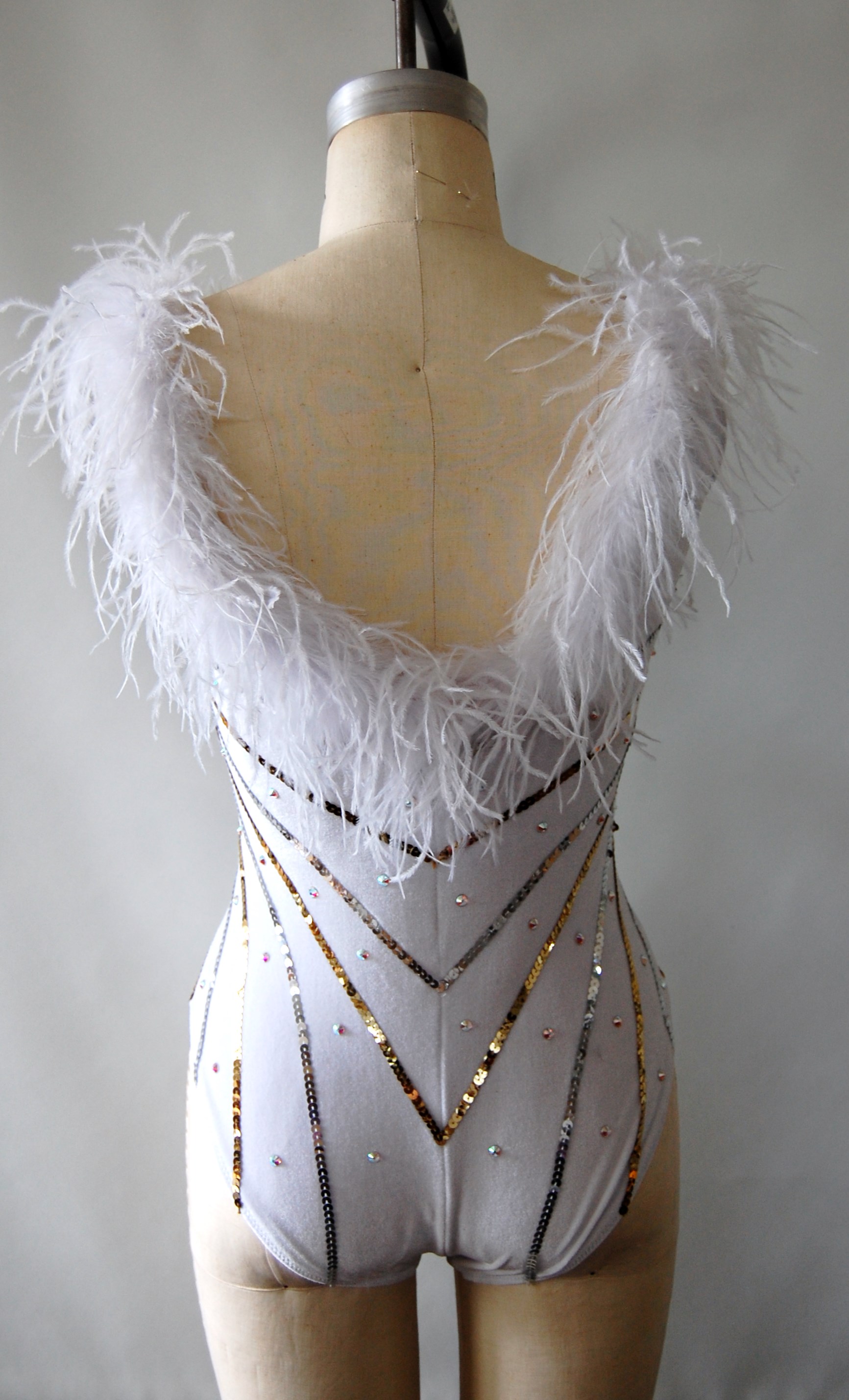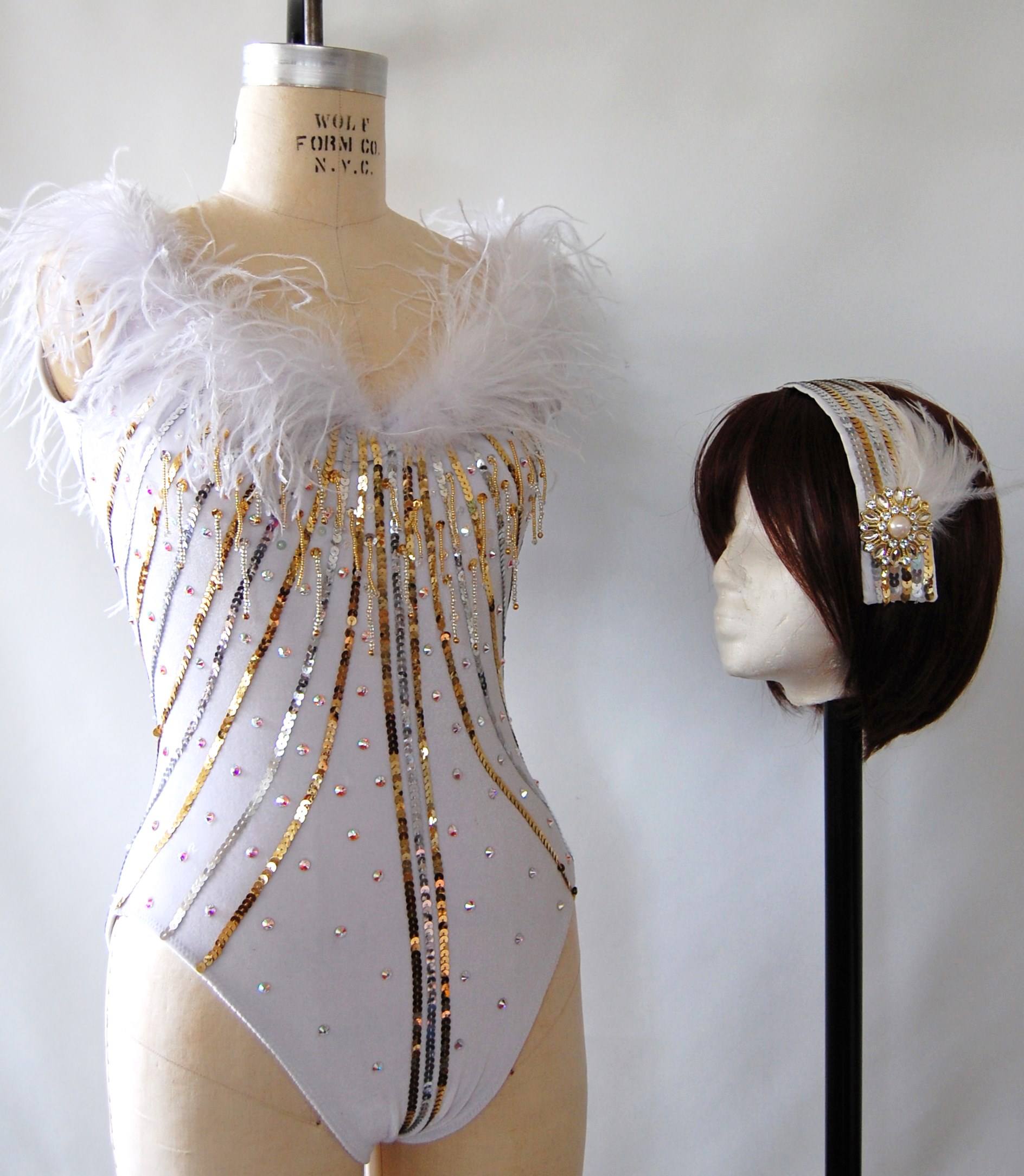 Vintage Circus Aerial Silks Costume
For this piece I was commissioned to design a functional "Vintage Circus" inspired costume for Sarah "The Bobcat" Inman; a professional trapeze performer (and my Aunt!) based in New Orleans, LA.
Specific performance needs of the garment are required for the costume in order to make it performance ready. The costume had to be stretchy, comfortable, and free of large or loose embellishments around the hips and lower back. The costume also had to be glitzy in order to reflect spotlights during the performance and reflect the vintage circus aesthetic.
Construction
Leotard
The pattern of the leotard was based on an existing leotard. The construction of the garment took place out of state so proper fitting of muslins was required. The final costume is constructed of stretch velvet and stretch milliskin with elastic edged openings and is embellished with rows of sequins, rhinestones, hand beading and ostrich feathers around the neckline opening. The embellishments were applied while the garment was on a dressform to ensure proper stretch of the material. The lines of the sequins were applied in such a way to allow the leotard to stretch horizontally to allow my Aunt to easily don the costume. The ostrich feathers were broken up and sewn in 5 inch intervals to allow the neckline to stretch. They were later requested to be removed.
Headpiece
The headpiece is white taffeta built over a purchased headband and decorated with a purchased brooch. The sequins were applied in the same manner as the leotard.