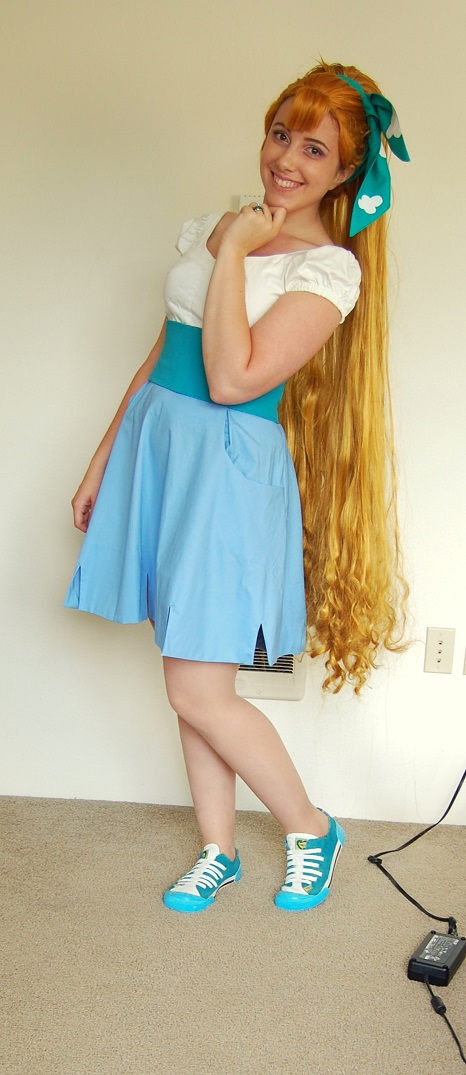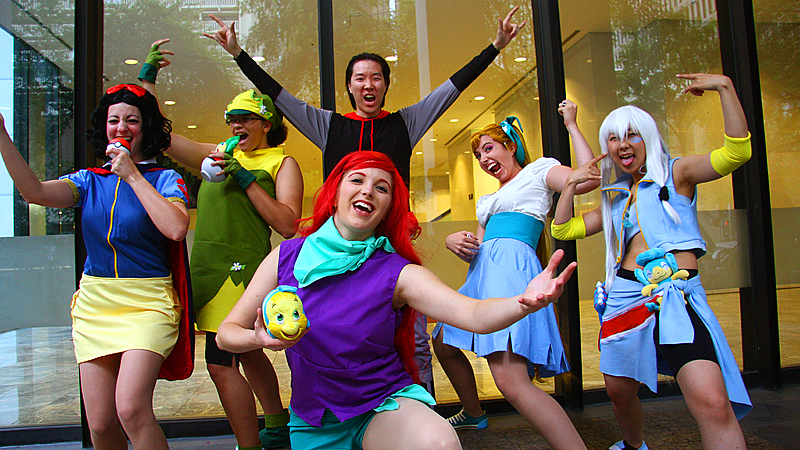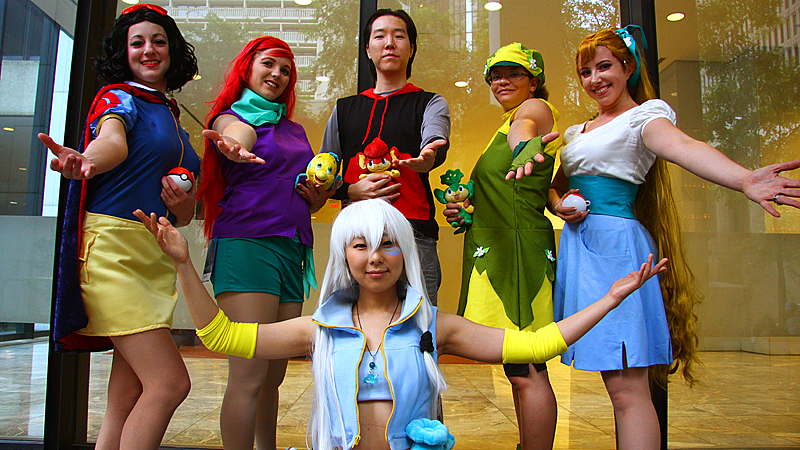 Pokemon Trainer Thumbelina from Thumbelina/Fanart
This is a quick costume put together for a group of Pokemon Trainer Princesses for Dragon*Con 2013! I choose to cosplay Thumbelina since she is one of my favorite characters and I already had most of the pieces to the costume! The design is based on original artwork by http://hapuriainen.deviantart.com/
Construction
The wig, shirt and waist cincher are all from my original Thumbelina costume.
Skirt
The skirt was self drafted, has side pockets and a slitted hemline. I used a light blue kona cotton from JoAnns. The skirt closes on the side with an invisible zipper.
Shoes
The shoes were a pair I thrifted and painted with acrylic paint.