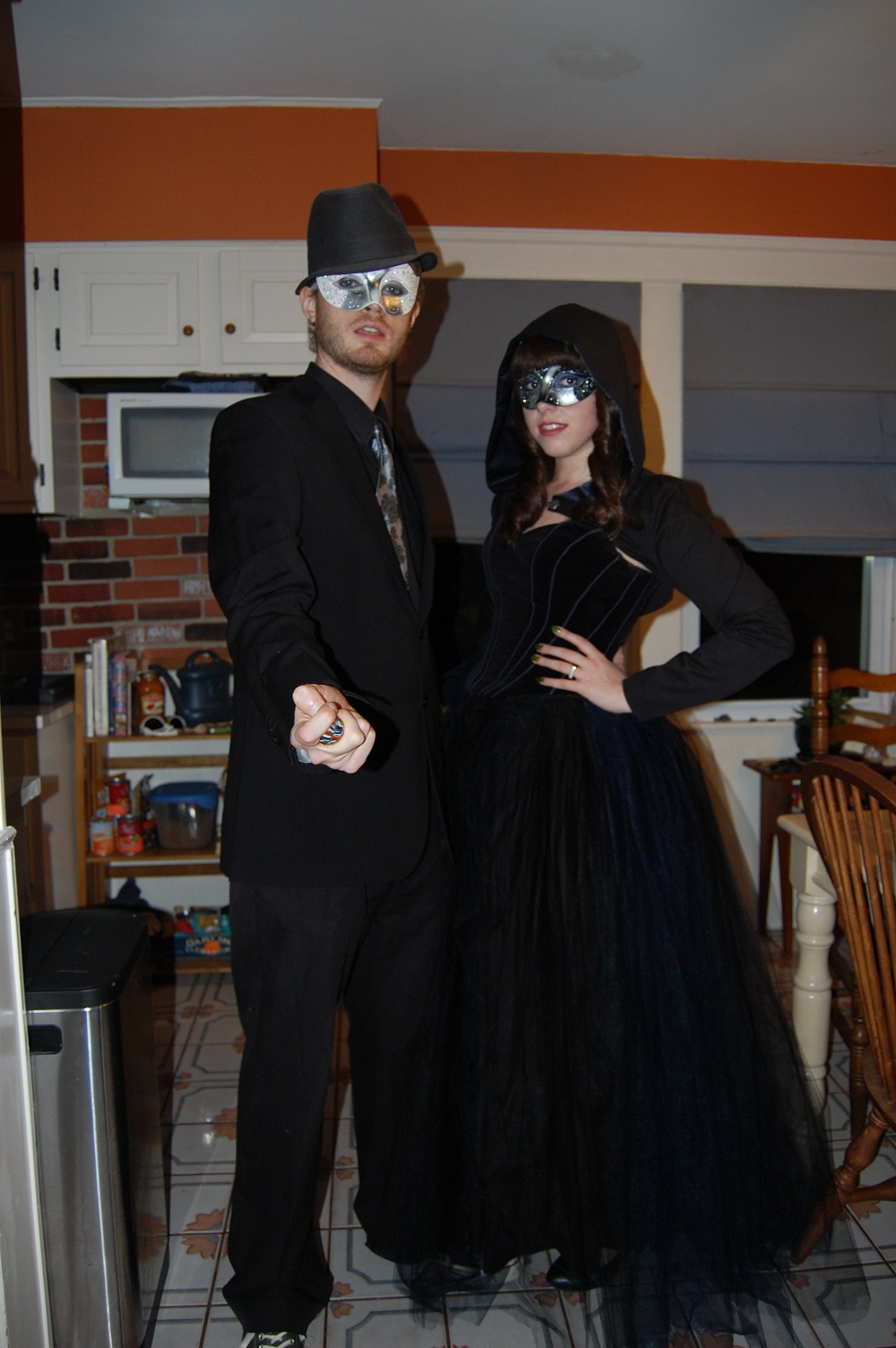 Raven
When I came up with the idea of making a collection of garments based on the colors of birds, making one to represent a Raven had me the most excited. I love that the Raven is not just all black, its feathers are full of blues, purples and greens. I wanted to incorporate the pairing of blue and black into this dress and have them mesh together really well. This dress ended up being the most costumey of the line, but I think the Raven deserves some theatricality!
Construction
Corset
The corset is made of a thick black cotton velveteen piped with midnight blue satin. It is lined in black denim and fully boned. It laces up the back.
Skirt
The skirt is in two parts, a cotton petticoat and the tulle overskirt. The skirt panels alternate between black and dark blue.
Jacket
The jacket is fully lined and has a large hood lined in blue satin. The front is short and closes at the neck using a decorative metal clasp.
Photo by Daniel Gagnon, Jewelry by Alexa Cach, Hair/ Make up by Johnathan Joseph Peters.