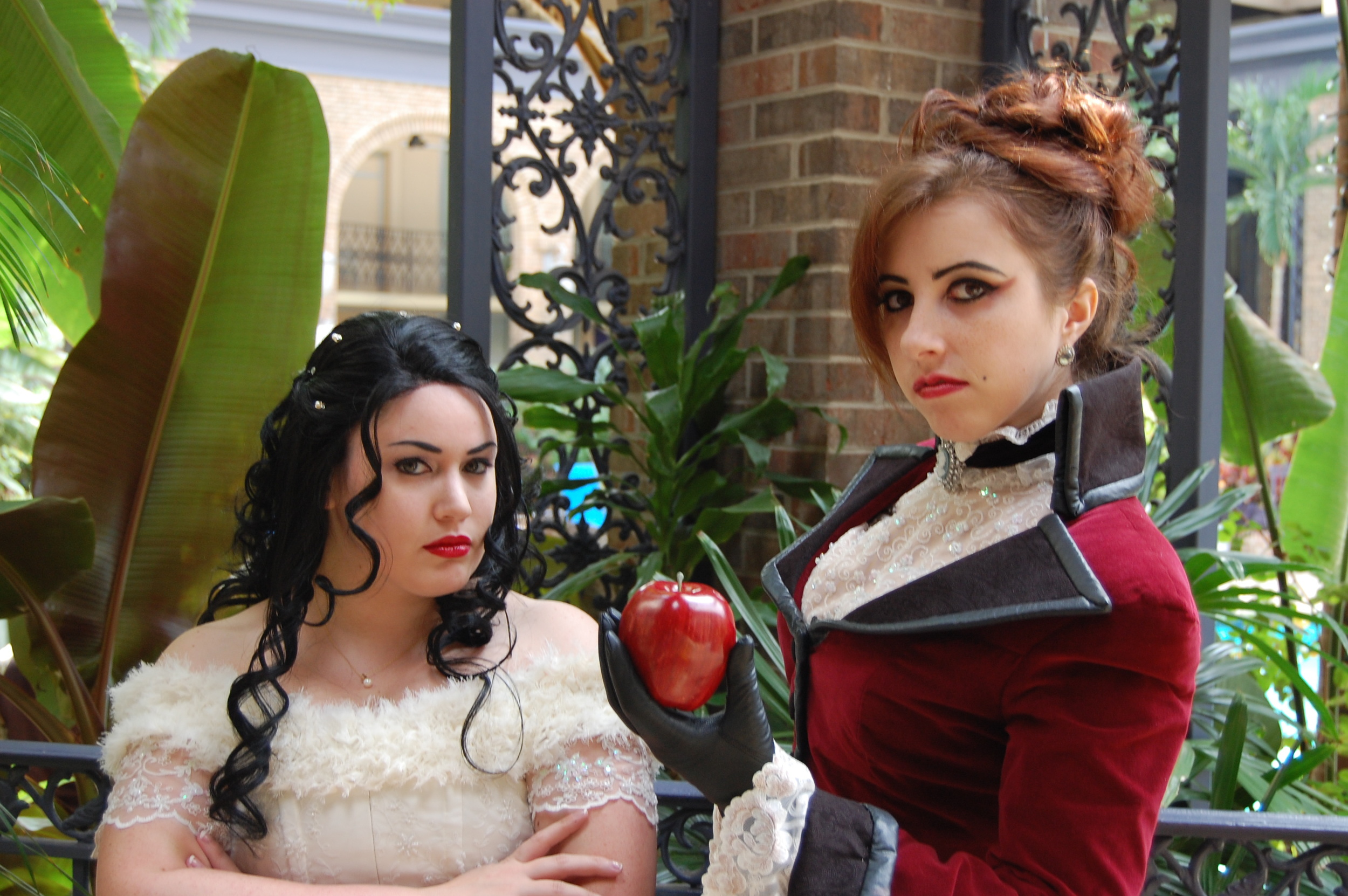 Queen Regina from Once Upon a Time
Once Upon a Time is a fun show with gorgeous costumes and I could not resist making something that the beautiful Evil Queen Regina wears! I had a really hard time picking which one of her costumes to make! Since I decided just a month or so before the con to make one of her costumes I decided on one of her designs with less beaded details. This particular ensemble appears for only about a minute and a half in the episode "An Apple as Red as Blood" but it made an impact!
Construction
Jacket
Most of the work went into the coat. It's a princess line jacket with a corseted back, big sleeves and a standup collar. I drafted the pattern myself. It has super thick shoulder pads, vinyl trim and lace cuffs. It closes with bound buttonholes and fabric covered buttons. I lined the jacket with black cotton twill (the leftovers from the curtain used for my Paradise Kiss skit!)
Beaded Collar
The shirt/dicky is nude spandex covered in white embroidered lace that I hand beaded with sequins and seed beads. The collar is a brooch I bought online and a cameo I bought on Etsy.
The rest of the costume like the gloves, pants and boots where bought in various local stores.