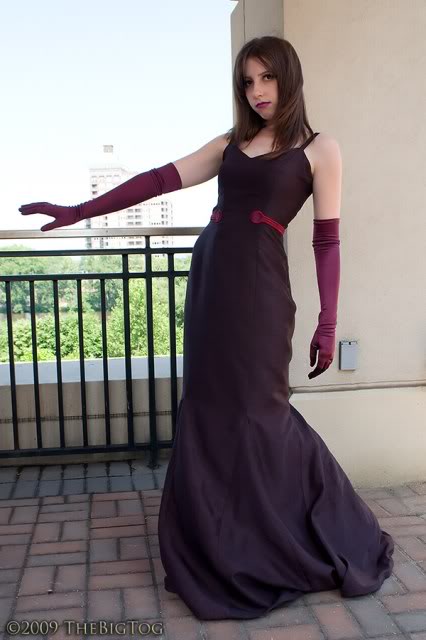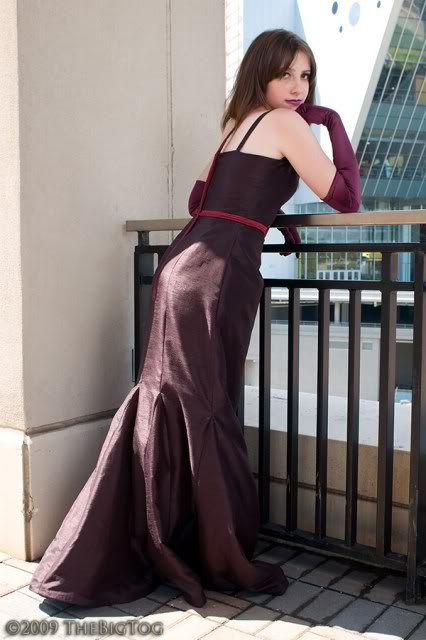 Sloth from Full Metal Alchemist
Full Metal Alchemist is a wonderful show. I spent many years insisting I would never watch it because of how popular it was. I finally gave in and realized the show had such great characters in it. I loved the character design for Sloth, and when I saw the fabric on sale at work I grabbed it up!
Construction
The dress is made of eggplant poly shantung, has a built in petticoat from the knee down, and has horsehair braid sewn into the hem to give it shape. The dress is lined and has a zipper down the center back. The embroidery embellishments were drawn out by me and embroidered at Celtic Dragon Dress Designs. They were then hand sewn onto the dress.