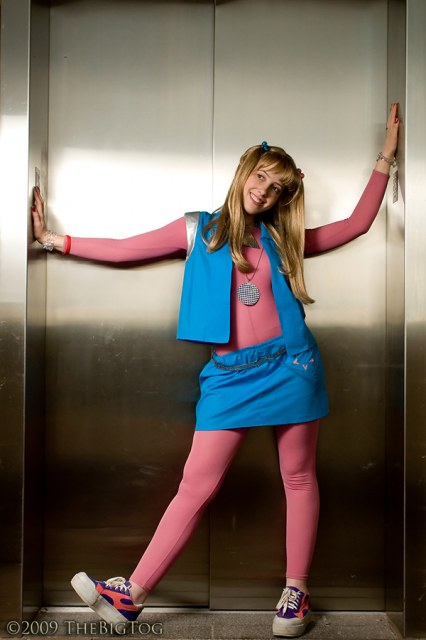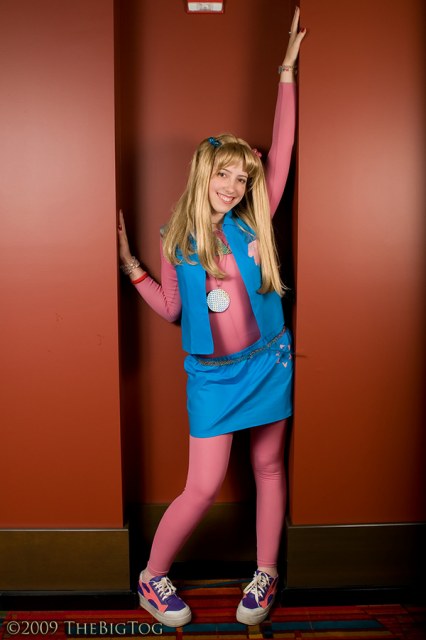 Zenon Carr from Zenon: Girl of the 21st Century
I'm a child at heart and I love cosplaying characters with a lot of nostalgic value to me. Zenon is one of them!
Construction
Vest and Skirt
I made the vest and skirt out of quilting weight cotton and some glitter silver PVC. I painted the cute designs with puffy glitter paint. (I felt like a little kid, it was awesome)
Bodysuit
The bodysuit was originally nude colored and I dyed it with RIT dye to make it pink.
Shoes
The shoes used to be my sisters and I repainted them with acrylic paint. They were about a half size too small for my big feet.
Accessories
The belt was a surgery of two belts together because they don't make shiny belts for kids older then 10. The necklaces were thrown together with random jewelry and metallic paper from my craft stash.